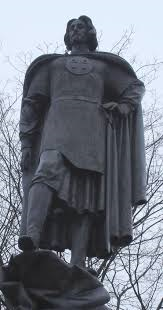 Alexander Nevsky: the Russian Prince of Novgorod who had military victories over the Swedish and the Germans while accepting tribute from the Golden Hordes!
Section heading
Edit
Alexander Nevsky (May 30,1220-November 12,1263) led the invadling Livonian knights out of Pskov in 1241, returning from his exile at the request of the Novgorodian authorities. Nevsky faced the Livonian heavy cavalry at the Battle of the Ice, defeating the Livonian branch of the Teutonic Knights.
Section heading
Edit
Write the second section of your page here.