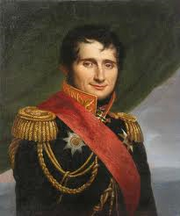 Antoine-Henri Jomini:the Frech later Russian general known as the father of modern strategy who was also a celebrated author of the Napoleanic Art of War!
Section heading
Edit
Antoine-Henri Jomini (March 6,1779-March 24,1869) fought alongside of Marshall Ney at the Battle of Ulm and later was promoted to colonel of the French Army. When the French and the Russians went to war, Jomini was in conflict because he was part of bpth armies, with each consenting the other. In 1823 he unretired and became general of the the Russian Army.He died one year before the Franco- Prussian War of 1870-1871.
Section heading
Edit
Write the second section of your page here.