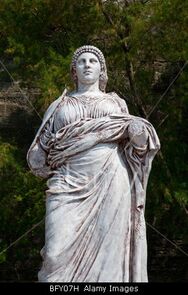 Artemisia: the client naval queen of Persia under King Xerxes!
Section heading
Edit
Artemisia I of Caria (unknown-unknown) fought a losing naval battle in 480 BC at the Battle of Salamis. All of the naval commanders except for her decided to go for a naval battle, only to be defeated. After the defeat, Xerxes issued Artemisia a Greek suit of armor due to the fact that Xerxes felt she was more superior than all the other naval commanders. It is believed to have jumped to her death in the Aegean Sea.
Section heading
Edit
Write the second section of your page here.