Charlemagne: the first Emporer of Europe since the fall of the Western Roman Empire, then founded the Carolingian Empire!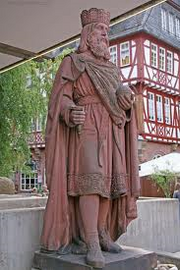 Section heading
Edit
Charlemagne (April 2,746-January 28,814) led the conquest of Aquitania through sheer cavalry power. He was known as 'the Father of Eurpoe' because of all the conquests he had succeded in. Everyone he had executed refused to accept his religion, which was known as the 'Massacre of Verden'. The massacre was brought on by Charlemagne capturing the 4,500 pagan Saxons rebelling against his Catholicism ways. Charlemagne died on January 28, 814 of pleurisy.
Section heading
Edit
Write the second section of your page here.