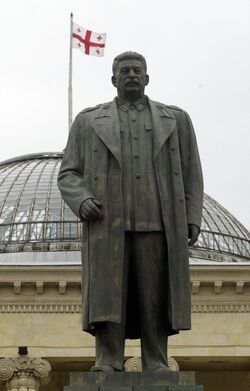 Joseph Stalin: Vladimir Lenin's tyrannical successor of Russia who defeat Hitlerite Germany in WW2, offed more than 25 million innocents, and confined 18 million more into slave-labour camps!
Section heading
Edit
Joseph Stalin (December 18,1878-March 5,1953) was part of Lenin's Red Army versus the White Army, a loose alliance of anti-Bolshevic forces. Im May 1919, he led in the eventual destruction of the Red Army, executing deserters and renegades publicly as traitors.
Section heading
Edit
Write the second section of your page here.