Tamerlane: the Turko-Mongol ruler who conquered all of Central Southwest Asia and founded the Timured Dynasty!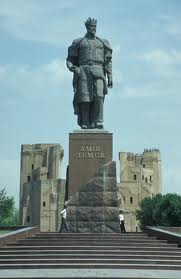 Section heading
Edit
Tamerlane (April 9,1336-February 18,1405) was the ruthless ruler of the dynasty he founded, the Timurid Dynasty. Tamerlane spent 35+ years conquering/exploring territories. When he would defeat enemies, he would have them decapitated, then put candles in ther skulls, then send them out into the ocean.
Section heading
Edit
Write the second section of your page here.