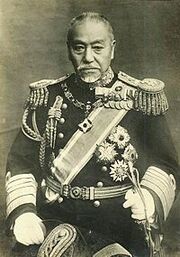 Togo Heihachiro: the Admiral of the Imperial Japanese Navy known as "the Nelson of the East"!
Section heading
Edit
Togo Heihachiro (January 27,1848-May 30, 1934) is widely considered one of the greatest Japanese Naval commanders ever. In 1895, he was promoted Rear Admiral after the defeat of Admiral Tsuboi Kozo at the Battle of the Yalu.
Section heading
Edit
Write the second section of your page here.